COMMERCIAL GROUND CLEANING
BROWARD-PALM BEACH-MARTIN COUNTIES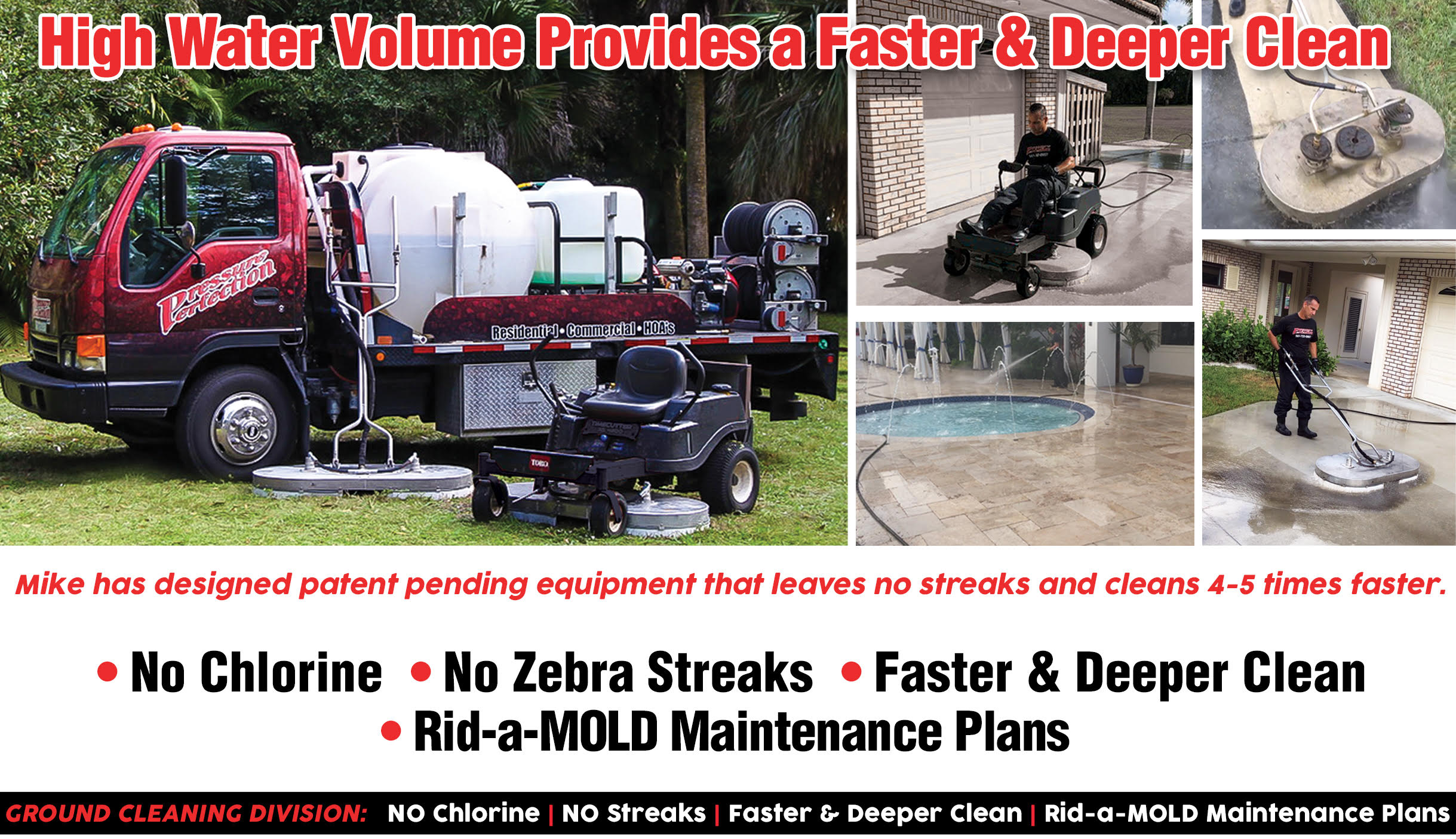 Why Choose Pressure Perfection for Commercial Ground Pressure Cleaning?
Listed below are the Top 3 Reasons why so many homeowners and communities in Broward,  Palm Beach, and Martin Counties choose Pressure Perfection to maintain their properties.
Pressure Perfection doesn't use chlorine or bleach so we don't kill plants or vegetation and does not damage the surface or house paint.

Pressure Perfection has the best equipment on the market.  We use HIGH WATER and LOW PRESSURE which provides a Deeper Clean. We have our own patent pending & specially designed equipment to get any size job done fast and thorough with LITTLE DISTURBANCE for homeowners, shopping centers, HOA communities, and commercial properties.

Pressure Perfection is also an "A" rated business on Angie's List and was just a recipient of 2014, 2015 & 2016 Super Service Award in 4 categories. We are licensed and fully insured for 1 million dollars and all employees/owners are fully covered by Workman's Compensation.
Get a free estimate for your roof or ground cleaning job.