Roof & Ground Cleaning Company Serving Palm Beach County
We provide free estimates!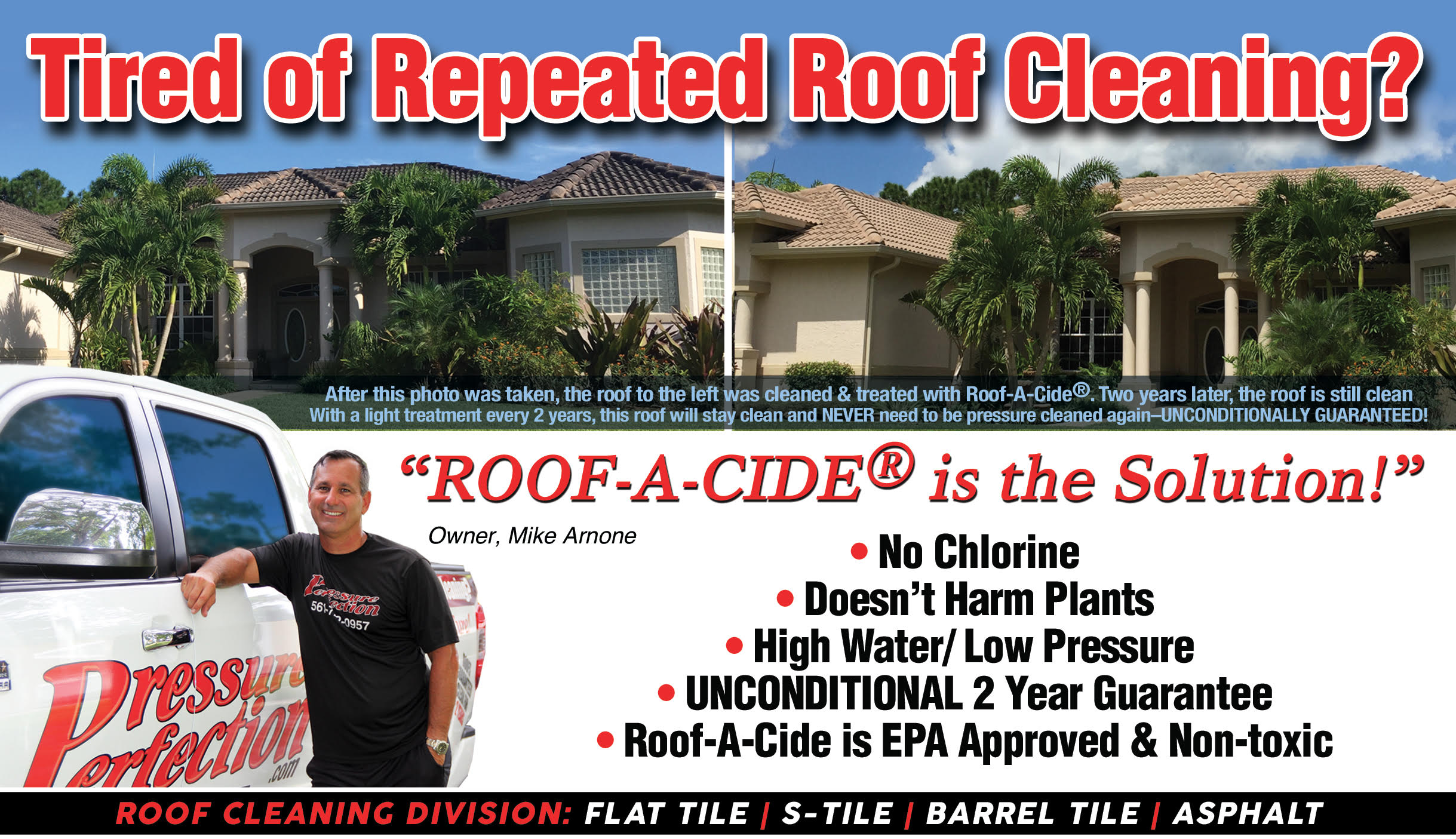 Did you know there's an alternative cleaning method that DOES NOT use High Pressure or Chlorine-based chemicals?
Hi, my name is
Mike
Arnone, the owner of
Pressure Perfection
. Over the last 20 years, we have designed patent-pending equipment that specializes in a new
High Water Volume
and
Low-Pressure Cleaning
method (
HWLP
). It's the safest way to clean
asphalt shingle roofs, all types of roof tiles, sidewalks, driveways, decks, pavers, travertine and spray decks, wood docks
and any other surface.
HWLP
 doesn't etch surfaces or crack roof tiles and it doesn't kill plants like chlorine-based cleaning methods. Pressure Perfection has designed 24", 36", 48", 60", and 72" wide surface cleaners that cleans faster and without streaks. We also designed 
SPEEDY
 which is a riding surface cleaner that cleans large surfaces faster with little disturbance for businesses, shopping centers, country clubs, golf courses, airports, and
HOA's
. We use
SPEEDY
for
street gutters, sidewalks, entrances, parking garages, airports, golf cart paths, shopping centers, large paver surfaces
and many more….. If it's a large surface, then 
SPEEDY
 will clean it fast with a deeper clean. If you're tired of the damage that other cleaning methods are doing to your valuable property, then it's time to Experience the
Pressure Perfection
difference.
For more information about our Roof Division or Ground Division.
Call Today at 561-722-0957
Experience the Pressure Perfection Difference!
Get a free estimate for your roof or ground cleaning job.