What Your neighbors say about Pressure Perfection
The Club at Admiral's Cove

To whom it may concern,
The Club at Admiral's Cove has had the pleasure of working with Mike Arnone and his team at Pressure Perfection for two years. Throughout this time, Pressure Perfection has provided our club with exceptional pressure cleaning, roof cleaning, roof-a-cide applications as well as exceptional service.
Mike Arnone is a gentleman and a professional of the highest order. His care and effort from the consulting phase to the execution of all our projects has provided us with tremendous confidence. We know that every detail has been considered and addressed. Mike and his team are always responsive and always work with us to achieve the best possible result.
These are the reasons the Club at Admiral's Cove continues to call upon Pressure Perfection for every pressure cleaning need no matter how small or large the project may be. We know these professionals will supply the personal guidance and reliability to make us successful.
The true test of our relationship has been the success of our club staff professionals who depend on the highest quality products and services to maintain the aesthetic appeal of our facilities. Clean and spotless walkways, roofs, streets, curbs, and much more are just the beginning. We could not be more satisfied.
The Club at Admiral's Cove highly recommends our friends at Pressure Perfection for any of your pressure cleaning needs.
Sincerely Yours,
Ricardo O. Falero
Asst. General Manager
Townhouse Association at the Yacht & Racquet Club
Dear Mike,
This letter is to say thanks and compliment you and your staff on the excellent work that you performed last week in cleaning the roofs on our 22 Townhouses located at The Yacht & Racquet Club of Boca Raton.
As you know, because we have been hesitant about cleaning these roofs with chlorine applied under high water pressure we have not cleaned them in nearly 17 years. When we were made aware of your process, where "low" water pressure is used for cleaning and your non-chlorine "Roof-A-Cide" is applied to stave off dirt and mold we decided to contract with you for the cleaning.
To say the least, we were extremely pleased with the result. The roof barrel tiles look like new and the process was smooth and seamless. Your guys are well trained in carefully walking on the roofs and we noted no damage to the tiles or any leak due to the cleaning process.
Your equipment is very professionally designed to do first-class cleaning, and your guys know how to get the best results. In addition, we had good feedback from residents on how polite and cooperative your guys were while on our property.
You may tell anyone considering using your services, that they may call me if they would like to chat with a satisfied Pressure Perfection customer.
Thanks again for your good work,
Jack Fox
Director
Townhouse Association at the Yacht & Racquet Club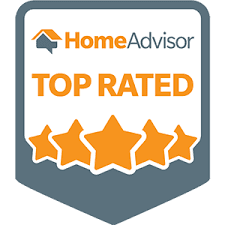 Mike was absolutely wonderful to work with. He answered all of my questions, was honest and reliable. My roof looks great. I would definitely recommend him!
I Can't say enough about Mike and the team at Pressure Perfection. They were extremely professional, friendly, and HONEST. Pressure Perfection was very helpful correcting the damage from another company. I will ONLY use them from now on and I HIGHLY RECOMMEND THEM to all. If you are in need of this service, I suggest calling Pressure Perfection . It will be THE ONLY CALL YOU'LL NEED TO MAKE!
Mike was very helpful as he honored a special price that his company was offering and was presented with his estimate even though I was unable to have the work done until several months later.
Mike was highly recommended to us 6 years ago and he has power washed our house, driveway, patio and sidewalks as needed. Mike pressured cleaned our roof with his "Roof-A–Cide" last year, made it look like brand new and it still does look new! I seldom rate any business with a five star but "Pressure Perfection" lives up to the name every time.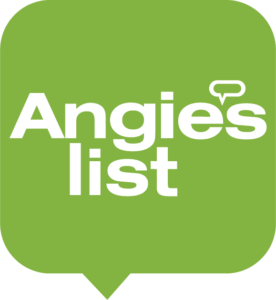 Very professional. I was worried about the low pressure clean, but it was amazing. We bought a foreclosure home and I don't think it had been cleaned in years. But after the wash my roof and walkways looked new. Thank you.
Mike was absolutely wonderful to work with. He answered all of my questions, was honest and reliable. My roof looks great. I would definitely recommend him!
Mike and his team were total professionals from the first conversation to completion. They were extremely careful to ensure no roof tiles were broken in the process. The did a phenomenal job! I highly recommend them to anyone who needs their services. Great to know I have a warranty on the roof staying clean and know that they will contact me before 2 years expires so I can reschedule next appointment at an almost 50% reduction in cost since the roof-a-cide continues to fight mold and dirt keeping the roof looking it's best. I really appreciated their down to earth business style while demonstrating absolute professionalism.
Extremely well! They were accommodating and professional. Mike was very thorough, detailed, and careful with my belongings. I highly recommend Pressure Perfection and will use them again!
Everything went well and I have received several compliments on how great the house, etc., looks. Mike and Corey pressure cleaned my roof, house and driveway and applied Roof- a -Cide to the roof to protect it , with a 2-year guarantee against further mold build-up. Mike even helped me with an unexpected water faucet that I was unable to turn off or get to the turn off valve under the wash tub. They took pictures of the broken tiles and missing ones so that I could get them looked at by a roofer.
Called Mike Arnone about an estimate. He said he would call back with the estimate after I provide my address. He called as promised and we set a date and time. Mike called me on our scheduled date and indicated he would be 15-20 minutes late. This was not a problem, and I appreciated the heads up. He arrived and immediately set to work. I had a great conversation with Mike and found him to be very knowledgeable about the mechanics of pressure cleaning. Long story short, they did a great job with the roof, and as promised took care to water wash my front canvas awning, washed the walls, and pressure washed the patio and driveway. Definitely have him back and recommend him and his company (which is redundant) to my friends and neighbors. Oh, by the way Mike, great ad in the West Boca City News magazine
I had previously used Pressure Perfection to pressure clean my roof about 10 months prior to the November job, but had not wanted the mildacide treatment (Roof-a-cide). Last November, my roof was in bad shape again after a wet summer and I had the full treatment done including the roof-a-cide after pressure cleaning. The work was done very professionally and the results were great. Our back patio was as clean as it has ever been and our concrete driveway is still several shades lighter than before the pressure cleaning. It's 9 months later now and there's no indication of any mildew or mold on the roof. They do a great job and don't use chlorine on the roof.
They were very professional – responded to my purchase quickly and set a date for service. Confirmed the night before and showed up on time. The roof looks great. My driveway and a light spray down of the house exterior was included . They also cleaned the sidewalk and made an extra effort to get rid of the dirty water that pools in the dip at the bottom of driveway. I would definitely recommend them and would use again.
The results were outstanding! We waited a few months as we needed the rainy season to come (summer) as the solutions he used react better with rain. He came back and cleaned the roof thoroughly and it looks beautiful! Plus he didn't charge us a dime until he was satisfied that the job was done correctly. The cleaning comes with a warranty and also that he will monitor the conditions of the roof until it needs cleaning again, in approximently 2 years. And the next cleaning is half as much. Mike was wonderful to work with and was available by text any time I needed to talk to him about the progress of the sample, and timing of last cleaning. We are extremely happy with his service. I can't imagine we would ever use anyone else!
Pressure Perfection called me right away and came out to my house the next week as promised. They did a great job. Mike is a great communicator and let me know of any issues found on the roof. I will definitely use the again in the future.
Reach out to us for a free estimate and let us make your roof and driveway look brand new.